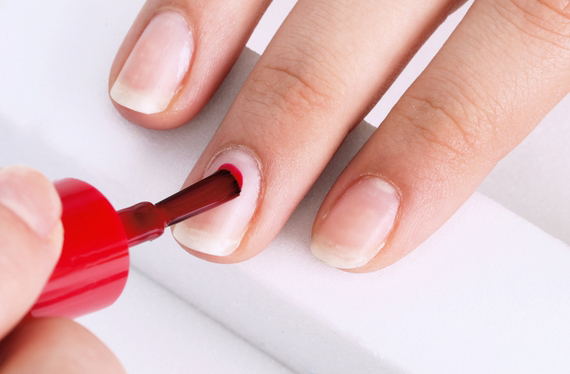 Are your nails weak and bendy, do they peel constantly and forever break?
Taking care of your nails does make your nails grow stronger, longer and much more healthier.
---
1. How to shape your nails.
When filing your nails with an emery board avoid filing back and forth as this weakens the nail. Filing your nails towards the centre encourages the nail to grow stronger.
---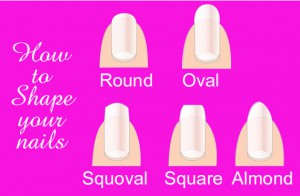 ---
2. Biotin Supplements
Biotin, or Vitamin B7 is recommended if you would like to strengthen hair and nails. Biotin is a water soluble vitamin which means it travels in the bloodstream and any excess or unused quantities present in the body are eliminated through urine.
The vitamin is part of the vitamin B complex — a group of key nutrients needed for healthy metabolic, nerve, digestive and cardiovascular functions.
It's always advised to only take supplements in the dose that is listed unless speaking with your doctor.
You can also try increasing your daily intake of Biotin the old-fashioned way, by consuming foods rich in the nutrient such as eggs, almonds, mushrooms, tuna, turkey, berries and avocados.
3. Strengthen Weak, Brittle Nails
Use a nail strengthening treatment with added Biotin and Pentavitin. This is proving an excellent conditioner for brittle dry nails. It works by bonding water to the nail thus increasing the hydration significantly. Dr.'s Remedy Hydration Treatment should be used once or twice a week instead of a base coat. You will notice after two weeks that your nails will become stronger.
Dr.'s Remedy Hydration Treatment also contains organic ingredients, is safe for pregnant women and can help repair discoloured, brittle nails.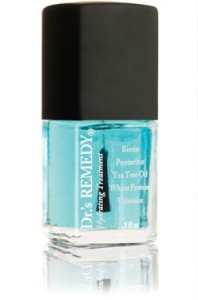 4. Adding Garlic to your base Coat
One of the old remedies for strengthening nails while preventing splitting and peeling is the addition of garlic in your base coat. Add minced garlic to a bottle of your base coat, let this sit for 5-10 days, to remove the door after painting wash your nails with lemon juice. Alternatively use Dr.'s remedy Base Coat as every product is infused with a special blend of ingredients: garlic bulb extract, wheat protein, tea tree oil, and lavender.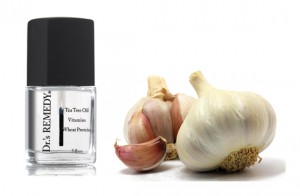 5. Use an Acetone-free nail polish remover like Dr.s Remedy Remover that doesn't affect the natural oil protection film of your nails!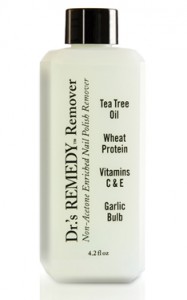 6. Protect your nails
Always wear gloves when doing the housework or washing up, this protects your nails from any damage.