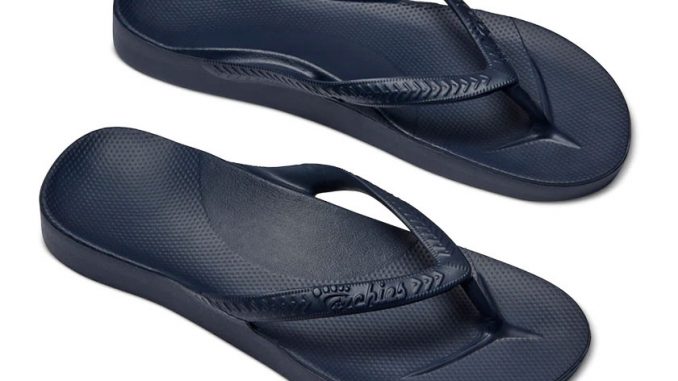 Many of us will be out and about more through the summer months.  Extra time spent on the feet combined with warmer weather and a change in footwear can result in common foot issues like arch pain, athlete's foot and dry skin.  Quick and easy steps can be taken to help prevent foot issues and keep you on your feet through the Holiday season.  
Here are our tips for caring for your feet through the Summer Season.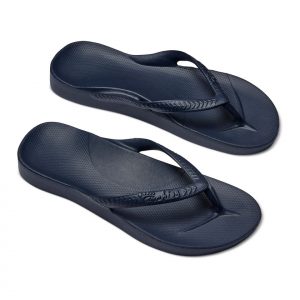 1. Wear shoes
While you might be tempted to go barefoot in warmer weather, this offers no protection for your feet. Going barefoot poolside can you leave you vulnerable to conditions and infections such as verruca and athlete's foot. 
If you are planning a day at the beach or by the pool, wear a supportive pair of flip flops that are easy to take on and off throughout the day. Archies orthotic flip flops provide a supportive alternative to flat flip flops which can cause foot, arch and ankle pain. Available in a wide range of colours and sizes.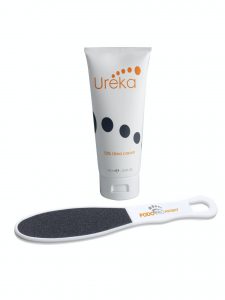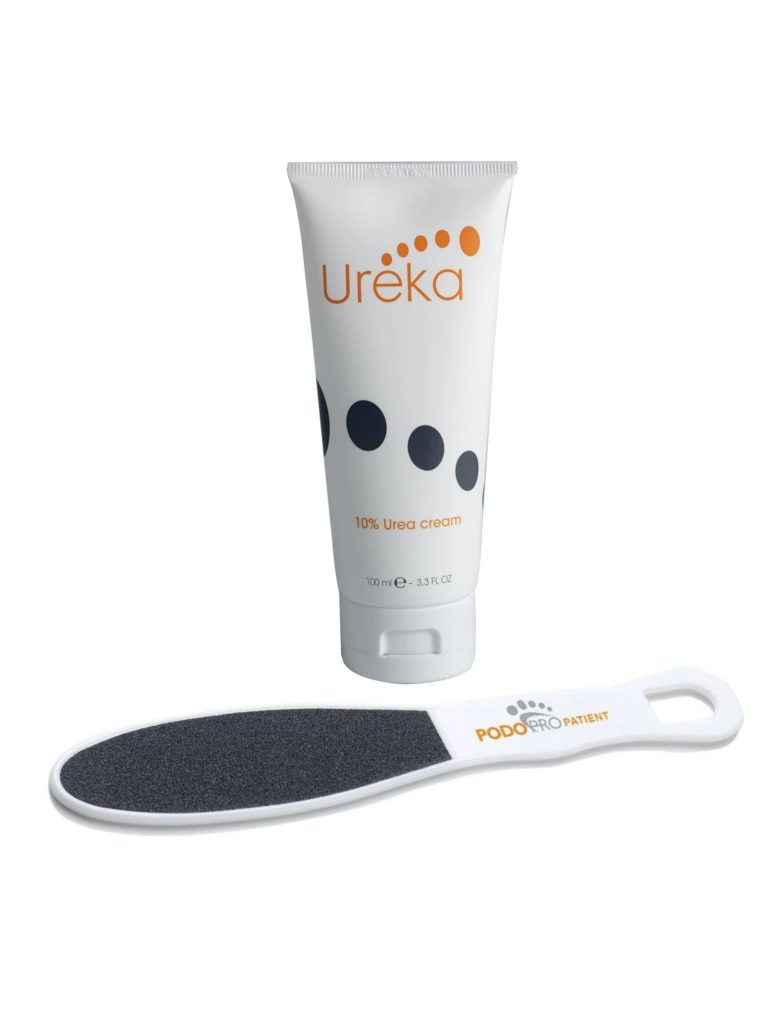 2. Use an emollient based foot cream regularly to prevent dry skin
The skin on your feet is up to 5 times thicker than anywhere else in your body, so it is important to choose a dedicated foot cream to care for your feet rather than a general moisturiser that will not be up to the job. Remove any dry skin with an exfoliating foot file and apply a moisturising foot cream once a day to help prevent dry skin.  
Our Dry Skin Bundle featuring a tube of Ureka 10% Urea Footcare Cream and a premium curved foot file is ideal for keeping skin soft and supple. If your feet become excessively dry or cracked a more intensive moisturiser should be used. Flexitol Platinum Express Foot Cream is designed to rapidly repair cracked heels with visible results within just 1 day.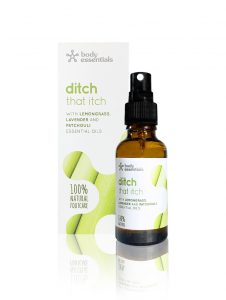 3. Use a foot and shoe spray to help prevent itchy feet
Foot odour and athlete's foot become more prevalent in warmer weather as footwear becomes hot and sweaty. Treat hot, itchy feet with a foot spray such as our favourite from Body Essentials. Ditch that Itch is designed to relieve the symptoms of athlete's foot and provide an effective remedy for cooling, calming and rejuvenating irritated skin.
It is also important to treat your shoes as well, Gehwol Foot and Shoe Deodorant Spray is ideal for spraying into shoes to keep them fresh and also prevent fungal infections.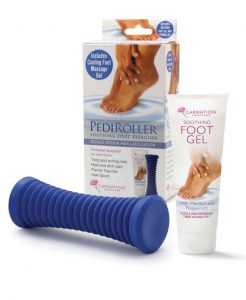 4. Stretch your feet to help stimulate blood flow
At the end of a busy day on your feet, a gentle foot massage or stretching of your feet can help to stimulate blood flow and relieve tired feet. The ridged shape of the Pediroller helps reduce tension and stimulates circulation to the feet. The Pediroller helps stretch the plantar fascia, a band of connective tissue running along the bottom of the foot, reducing pain and increasing flexibility.
The Pediroller can be frozen and used as a cold therapy, which is good for inflammation and foot pain.