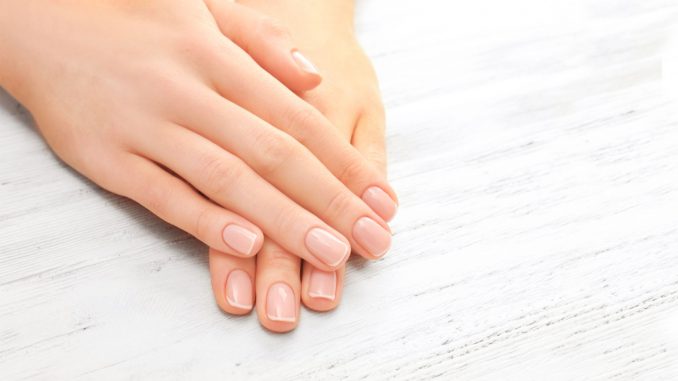 Are your nails feeling dry, damaged, lacklustre and prone to splitting? Many less than desirable nail conditions can be avoided through proper nail care.
Here Adrian Sandy from DLT Podiatry shares his top 10 tips on how to improve your nail health:
Don't Cut Cuticles
Cuticles are the natural barrier to warding off fungus, bacteria, and infection, so it is very important that you take good care of them. When you are cutting your cuticles, you lose protection.
Avoid Rough Nail Files
When choosing a nail file, try and opt for a soft nail, and file in one direction. Some nail files can be too harsh and may lead to nail breakage.
Nourish
We all spend a lot of time moisturising our face and body, however don't forget that your nails need to be nourished too! Nails are naturally low in oil and can easily become brittle and dry. Ensure you moisturise your nails on a daily basis and use a good cuticle cream, such as Flexitol Hand Cuticle & Nail Cream, £4.45 to keep cuticles soft and pliant.
Hydrate!
If your nails are in need of some serious TLC, treat them to a hydration treatment, such as Dr.'s REMEDY Hydration Nail Moisture Treatment, £11.95. This natural nail conditioner enriched with whole wheat protein, Biotin, Pentavitin and four major vitamins helps to moisturise, strengthen and protect the look of nails. For best results use alone for the first few weeks, apply twice a week.
Eat Nail Strengthening Foods and Take Supplements
Supplements like Biotin, along with nutrient-rich foods like eggs, salmon, chicken, legumes and spinach can all contribute to nail growth and strength.
Use A Base Coat
Using a base coat cannot only prolong the life of your manicure but also helps prevent nail discolouration. We love Dr.'s REMEDY Basic Base Coat, £11.95 that is enriched with Tea Tree Oil, Garlic Bulb extract, Lavender, Wheat Protein and Vitamins C and E to nourish and protect your nails.
Limit Buffing
Even though buffing your nails gives you a shiny, smooth surface, it can also thin your nails. Limit buffing to once a month.
Don't Bite Your Nails!
When you bite, you transfer germs, increase your chances of infection and also hinder nail growth!
Avoid Acetone
Avoid exposure to nail (hardeners, polish removers/solvents with Acetone), gel nail procedures and acrylic nails. Acetone dries nails out and causes brittle nails. Use an acetone-free remover, such as Dr.'s REMEDY Non-Acetone Enriched Nail Polish Remover, £9.95 that gently removes nail polish without drying out your nails.
Keep your tools clean
Disinfecting nail clippers and cuticle pushers, and replacing nail files regularly plays a key role in keeping your tips free of bacteria and less prone to infections. Protect your nails from fungus attacks with Gehwol Protective Nail & Skin Oil, £6.90 that helps to make fragile and brittle nails more supple.