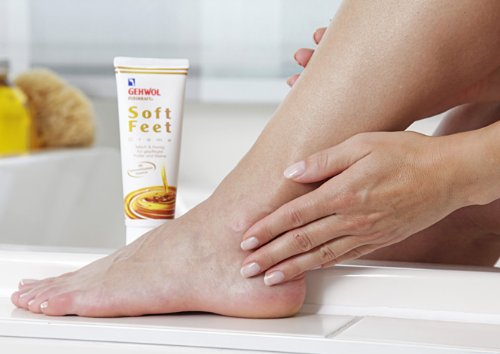 Dry skin is a common problem for us and our feet.
The skin on our feet is much thicker than the skin on the rest of our body. It has more sweat glands, but no hairs or oil glands. The cells in the skin of our feet respond quicker and more frequently to both pressure and friction. This means that the skin on our feet create protective barriers in response to poor foot care and general wear and tear, resulting in excessive thickening and the build-up of hard, dry skin or callus. During cold Winter months when our feet are enclosed in tight shoes and socks, dead skin can build up due to a lack of moisture. With a poor foot care routine combined with the general day to day strain we put on our feet, this dry skin can lead to more serious conditions such as cracking of the soles, corns and calluses.
With Summer almost here and Lockdown coming to a close, there is no better time to give your feet a pamper. Prevention is always better than treatment. A regular foot care routine with well suited products will help to prevent dry skin from forming on your feet and treat any existing skin problems. Here is a selection of our favourite products from Gehwol to help you find your perfect foot care routine, all available on the Feetlife website. 

Soft Feet Nourishing Foot Bath:
The Gehwol Nourishing foot bath spoils your feet and legs with an unforgettable bath experience. This foot bath uses ingredients such as Almond Oil, to soothe and protect the skin. Vanilla combined with Vitamin E gives your feet plenty of moisture helping soften any calluses and helping to remove any built-up dry skin. Soaking your feet helps soothe muscles, hydrates your skin and can also relieve any aches and pains from general activities or uncomfortable shoes.
Allowing your feet to soak in their own bath can help to reduce swelling and also prevent bacteria from settling into blisters and cuts or under toenails.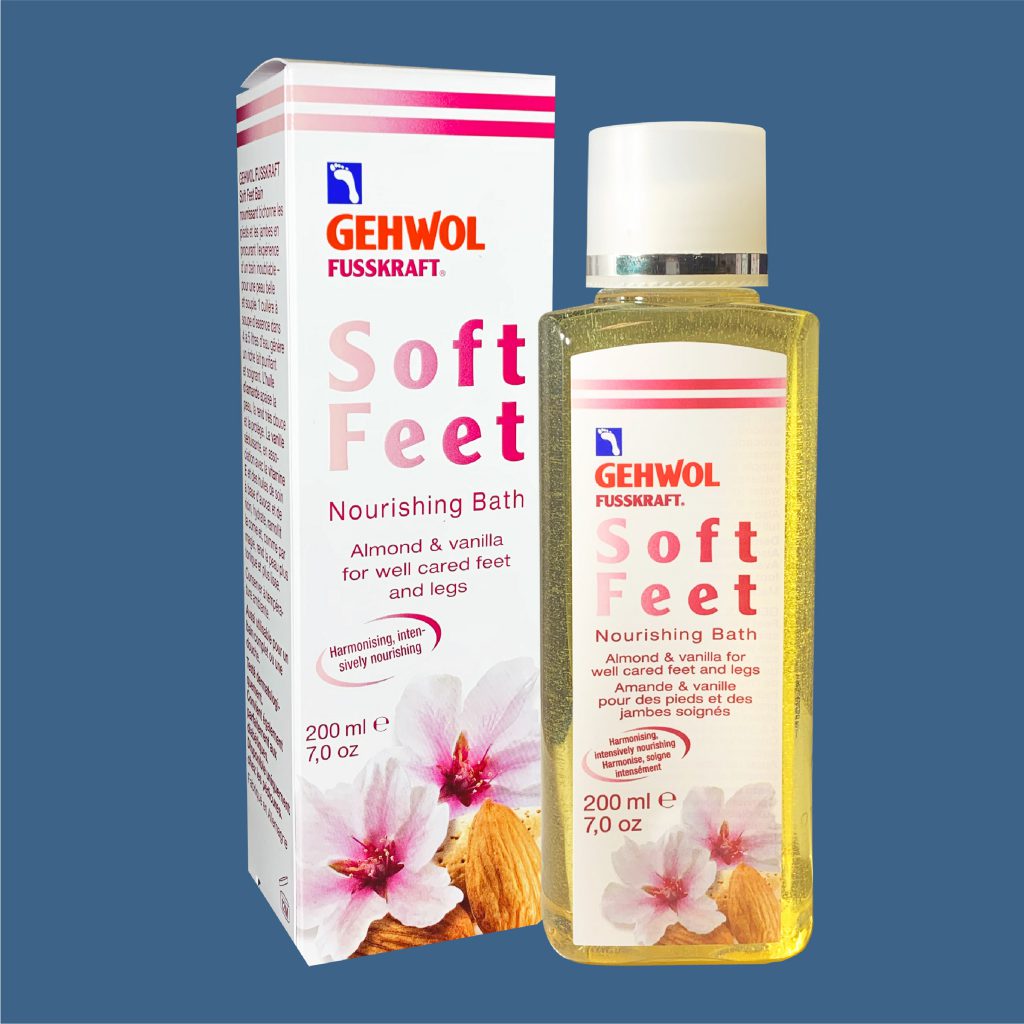 Soft Feet Scrub:
The Gehwol Soft Feet scrub gently and thoroughly removes dead skin cells, promotes a sense of skin renewal and physically smooths the skin area. The natural bamboo granulates, and jojoba wax encourages a gentle massage and better circulation, working alongside the sugar crystals helping to quickly remove dead skin cells.
Apply the scrub during a shower or foot treatment to moistened skin, massage and then rinse off.
Soft Feet Cream:
This cream is perfect in helping to repair damaged skin layers and to prevent callus formation. Special deep acting hyaluron found within the cream is absorbed by the skin of the foot, which then supports its regeneration and helps to strengthen the skins defences. Together with Urea, hyaluron binds moisture and protects against callus formation and cracking. Milk peptides and honey make the skin noticeably silkier and visibly smoother.
Apply to clean freshly soaked feet.